Auckland air quality report October 2023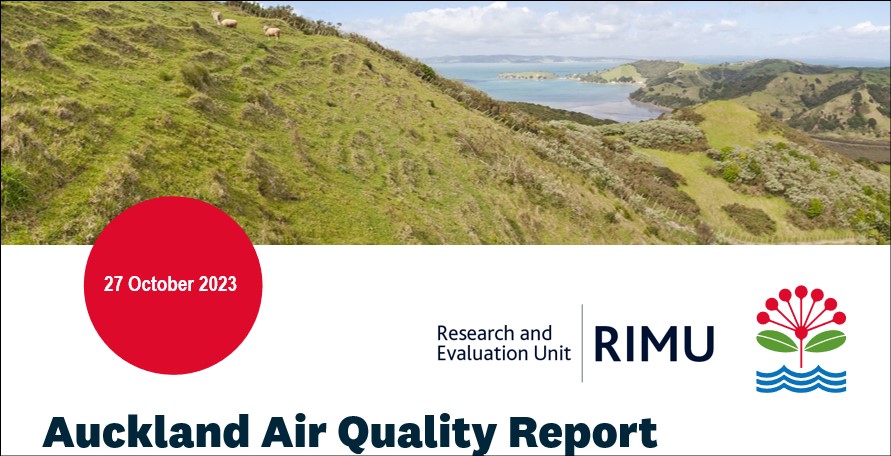 Author:
Louis Boamponsem, Auckland Council Research and Evaluation Unit, RIMU
Source:
Auckland Council Research and Evaluation Unit, RIMU
Extract:
Summary
No breach of national air quality standards occurred in September 2023. As in the previous year, the highest concentrations of both PM10 and PM2.5 were recorded at the city centre Queen Street site. It is also likely that ongoing construction activities in the city centre is a contributing factor.
As previously observed, the city centre sites have recorded the highest levels of NO2 concentrations. The average NO2 concentration recorded within the first eight months of this year at the Queen Street site is 58% higher than the same period of the previous year.
It is important to note that air quality at a monitoring site can vary from year to year due to weather and other influences (See Auckland air quality report, October 2021). For a brief short-term trend analysis of key pollutants concentration changes, please see Table 2.

*****
Where to view our data
Data can be viewed on the environmental data portal, the LAWA website LAWA or requested from environmentaldata@aucklandcouncil.govt.nz
Full state and trends analyses and reports are prepared every few years (the most recent report is Trends in Auckland's air quality 2006-2018).
The 2022 Annual data report is available on the Knowledge Auckland website.
See also, the frequently asked questions about the Auckland air quality monitoring programme.
This edition includes a focus on the Papatoetoe air quality monitoring site.
Auckland Council, October 2023
---
Previous reports
2022 reports (selected)